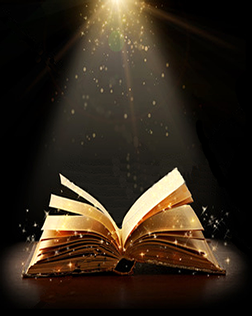 The 2021/22 season is in hiatus until we can safely start up again.
Once Upon a Time Family Theatre is a magical mix of theatrical simplicity and grand storytelling for kids and their families. There's always a slight twist to the traditional story that keeps these productions fresh. Though simply produced, these delightful and engaging productions will soon have everyone fully absorbed in the interaction of live theatre.
A different tale is presented each month by a group of seasoned adult actors under the direction of SaraJane Fridlich. The plots are engaging, appropriate for all ages and an excellent choice for first-time theatre goers. We bring classic children's stories to life each month with the help of those who love them most - our audience.
Once Upon a Time Family Theatre is in residence at Portland Metro Arts. Plays are presented the first Saturday of every month. Children under 12 must be accompanied by an adult.
Tickets are just $1 for children, and $2 for adults, are available at the door and can be reserved by calling 503-408-0604. They can be purchased online by clicking on the icons below.
Add to the fun by joining us for Offstage Art, a fun and engaging group arts and crafts class for the whole family!